First things first... got a dollar? $5? $1000? Please donate
something
to this family!
The Bohlenders
Randy and Kelsey are front-line in the adoption movement. Last week they flew to Florida and adopted twins with less than one day's notice. They saw a crisis situation and they intervened. You might not know this, but adoption costs lots and lots of money. It needs to be reformed, but currently you could easily pay $25,000 for an adoption. Randy and Kelsey have to raise about $15,000 to pay for the twins' adoption, so please give. I know you don't know them, but I do and they are worth it. So go over to Randy's site and donate, even if it's just a little bit. And let me know because it will make me so happy!
Hopefully next year I'll be hitting you up for my own adoption expenses! :)
And now, a family update. The MOG is still in San Diego, considering staying longer. Honestly, it's not that much of a sacrifice to send him because I know history is shaped by the intercessor. (not my words)
R2 is digging school, pretty disgruntled about home. Weekends are hard to explain to him.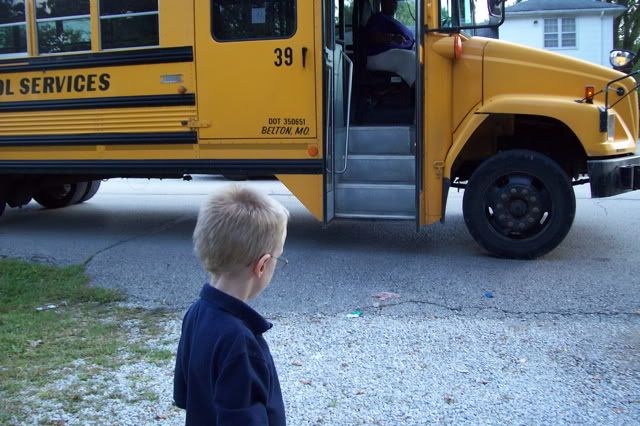 Toby is on 150% all the time. Yesterday he found a triangular brown piece of plastic and was holding it to his chin like a goatee. "Look, I Daddy!" he says.... awesome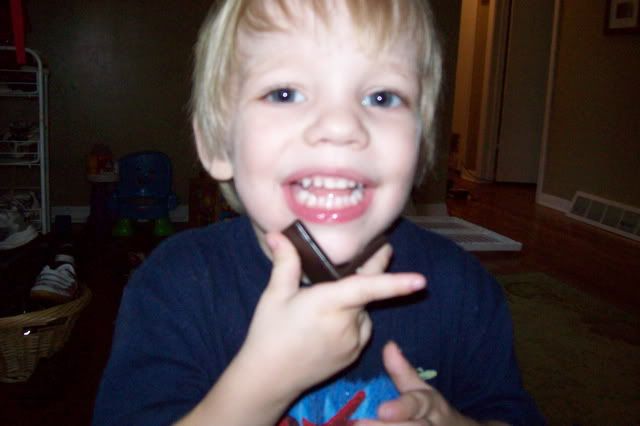 and Bean is trying to walk and eating as much as possible and just being adorable in general.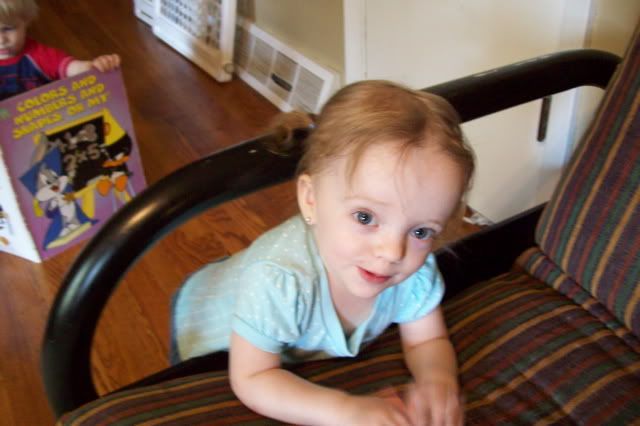 And I am enjoying my babies and RELISHING the couple of hours after they go to sleep... last night I OD'd on chocolate donuts and Everybody Loves Raymond... had to be done.
Oh, and I stand corrected... the wheels on the bus evidently go "Beep".