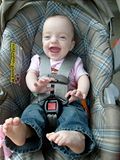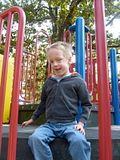 The park was a big hit. We're going again today... glorious cold weather means NO bugs! Which means I can go outdoors! For a little while, anyway. I don't care for the outdoors. A nice book and a window, I'm good.
Why no pictures of Toby's adorable little face, maybe you're asking. Because Toby in motion has no time for the paparazzi.
Sometimes, in the morning, I am thinking about everything I have to get done. And the pressure, it gets to me, man. I start making lists, and wasting time... I need a manager. But the only guy who has applied is a perfectionist. Luckily, lately he's been geeking out on his iPhone so much, I am getting away with it. But I have to figure out how to fit 3 lives into this one. Plus the literal 3
people
who have to be fed and so on. The pressure, man.