I've been slacking on the blogging lately, because I am being so darn productive.
It comes and goes in cycles with me... I know this. I might have another week of motivation, and then kaput... it could be gone for months. So I am carping the dadgum diem and getting a lot done.
Worked out today for the first time since... I don't know. Couple of months.
So, here's some progress: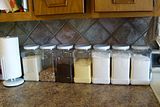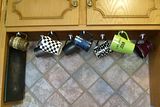 And a couple of works next to be in progress: these are not the scary ones, believe me.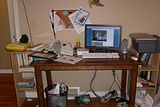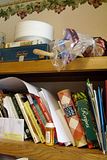 I also did some stuff in the closets and the garage, but they are still so upside down you could send my pictures to Oprah. So no thanks. I'll show you those if they get done whilst the sun still shines.
And I'm not even approaching Toby and Bean's room yet. So many toys, so much giant furniture. Sheesh. I gotta quit thinking about it or I'll take a yearlong break.