So, since you are all dying to know what is going on in my life, I will tell you.
• Larry the odd-job handyman and lawn-guy appears to have stolen our lawnmower. We let him borrow it on Tuesday to mow a neighbor's yard.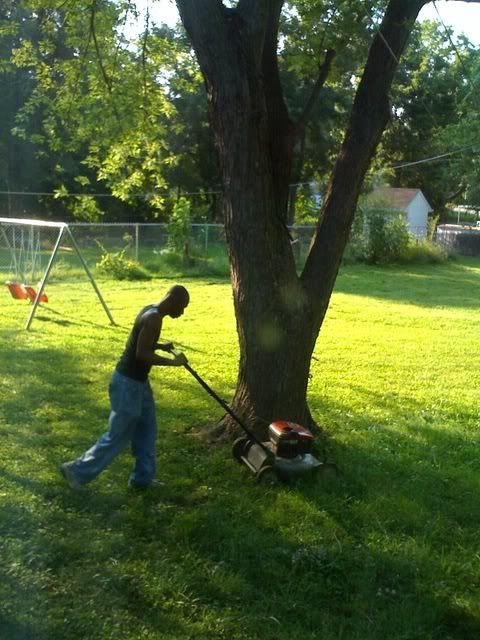 The perp
• R2 will begin school on Tuesday. But really, he's just going for an hour so they can observe him in a "normal" class and then say on their paperwork that he needs to be in "Exceptional Education" classes instead. He will be wearing a uniform, and he will be an adorable little special needs college professor.
• Today, R2 got his scleral conformer. This is the clear plastic shell that eventually will be painted to be his artificial eye. He'll have this clear conformer for a few weeks, which gets his eye ready for more permanent shell, and stretches his eyelid a little.
So for a few weeks, his eye actually looks worse, because all the scarring and buildup on his bad eye shows through. The long-term shell will look exactly like his good eye, though. He had the impression made on August 14th, and then they built this shell based on the shape of his shrunken eyeball.
I can already tell it's going to be really cool. He seems a little annoyed by it, and gave me the All-done sign, but he doesn't seem to have any pain.
• That is all.